We are Ravens Roost #115, a social group and fan club of the Baltimore Ravens located in Westminster, Maryland.

,

Our 2021 meetings will be on Mondays at 6:30pm @ Maryland Mallet - 9/27, 10/25, 11/22, No meeting in December but Roost Annual Christmas Party is 12/12 at the Brooks.
See more events below.
We bring people together in our community for social activities and to raise money for local charities. We have 4+ social events planned per year, plus a monthly meeting on Wednesdays at local Westminster restaurants.
Fun. Friends. Football. Join us today!


2021-22 EVENTS
Ravens #115 Game-day Get Togethers!
Come join your fellow members in rooting on the Ravens to victory-
9/26 at the Brooks,

10/3 at Maryland Malet

11/21 at the Albrights

12/3 at the Cavanaughs

Charity Mania Football Fundraiser purchase until 10//30/21
Once again this year we are participating in the Football Mania fundraiser. Tickets sell for $20 and give you the chance to win every week of the NFL season. (The tickets are for 17 weeks. The 18th and last week of season is not included) Purchase online http://www.charitymania.com/give/AB1F9 to and also check to see if you have won. While we can sell tickets until 10/30/21, purchase them before 9/11/21 to get in on the whole season. $20 for a football season of fun. Visit charitymania.com for an overview of how it works or contact me with any questions. Steve Cavanaugh 443-253-0592
Miracle On Main, 5:00 Parade
Saturday, November 27, 2021
Schedule of Events:

Roost #115 will be participating in the Holiday Electric Parade - 5pm

Annual Tree Lighting immediately following parade at Locust Lane. Santa's Treat immediately following Tree Lighting at the Westminster Public Library. There will be crafts, games, face painting and you can visit with Santa! - Learn More
Future Council Events

( All Covid dependent)
• Polar Bear Plunge
January 1, 2022 View
• Council Bull Roast at Martins West February 12, 2022 Buy Tickets/info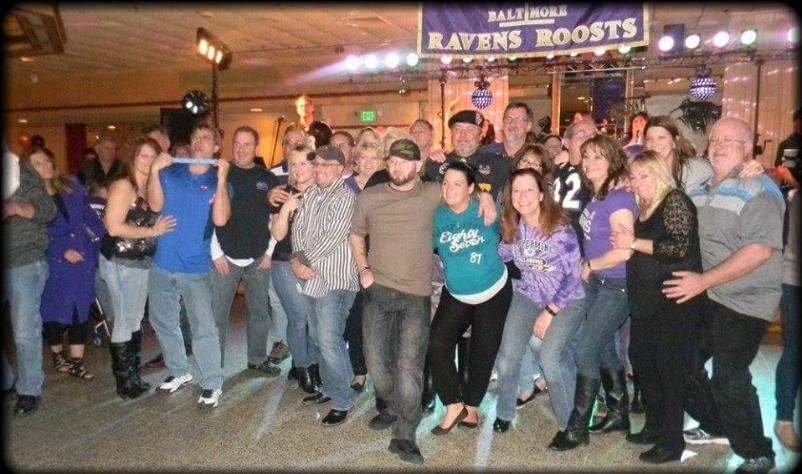 Text follow RavensRoost115 to 40404 to receive text updates delivered to your phone. Standard messaging rates from your cellular carrier will apply.

You are welcome to make a general monetary donation to Ravens Roost 115 and/or the charities it supports!