We are Ravens Roost #115, a social group and fan club of the Baltimore Ravens located in Westminster, Maryland.

We bring people together in our community for social activities and to raise money for local charities.

We have 4+ social events planned per year, plus a monthly meeting on the 4th Monday at local Westminster restaurants.

Fun. Friends. Football. Join us today!

Our 2023 meetings will be the 4th Mondays at 6:30pm at various Westminster Restaurants 2/26 (Raphael's), 3/26, 4/23 See additional events below.

2023 EVENTS
Ravens #115 Game-day Get Togethers!
Come join your fellow members in rooting on the Ravens to victory


• Sat, Feb 4th - Polar Bear Plunge at Sandy Point
• Sat, Feb 11th - Council Bull and Oyster Roast at Martin's West
• Fri,
June 9th 2023 1:30 pm- Annual Golf Outing, Littlestown, Pa- Details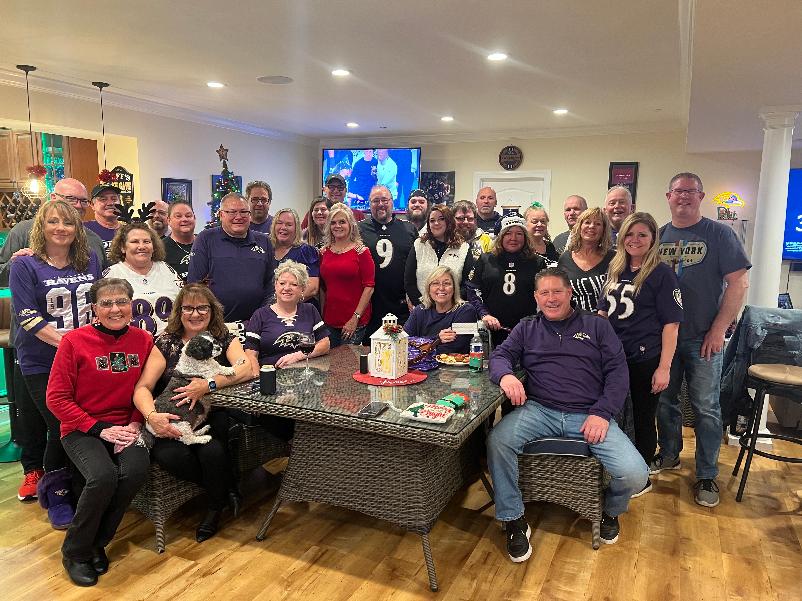 Text follow RavensRoost115 to 40404 to receive text updates delivered to your phone. Standard messaging rates from your cellular carrier will apply.

You are welcome to make a general monetary donation to Ravens Roost 115 and/or the charities it supports!