We are Ravens Roost #115, a social group and fan club of the Baltimore Ravens located in Westminster, Maryland.
We bring people together in our community for social activities and to raise money for local charities. We have 4+ social events planned per year, plus a monthly meeting on Wednesdays at local Westminster restaurants.
Fun. Friends. Football. Join us today!


2019 & 2020 EVENTS
Christmas Party Sat, Dec 14, 2020 at the Elks Club in Westminster 2-6 Members and Guests only
THE NEXT RAVENS ROOST #115 MONTHLY
GET-TOGETHER
Will be on Wed,

January, 20, 2020 -

7pm AT J&P - WESTMINSTER.

COME CHECK US OUT!
Polar Bear Plunge
Sat, Jan 25th, 2020, join or donate today Learn More
Council Bull & Oyster Roast:
Sat, Feb 8, 2020.
Learn More
Council Convention

May 28-31, 2020 in Ocean City, Md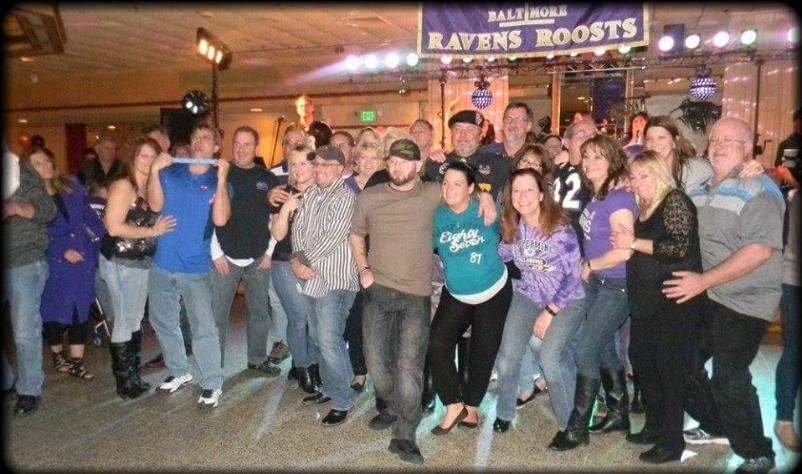 Text follow RavensRoost115 to 40404 to receive text updates delivered to your phone. Standard messaging rates from your cellular carrier will apply.

You are welcome to make a general monetary donation to Ravens Roost 115 and/or the charities it supports!