RAVENS ROOST #115 CHARITY REQUESTS
Contribution Guidelines
Requests should be submitted by completing the Donation Request Application below.
A hard copy may be obtained by mailing a self-addressed stamped envelope to:
Ravens Roost 115
PO Box 2011
Westminster, MD 21158
Consideration for sponsorship will be based on funds availability.
Requests from Ravens Roost 115 members will be given priority over requests from non-members.

Ravens Roost 115 may make donations of money, property, services or volunteer support.

Organizations or causes that do not impact the community area of Ravens Roost 115 will not be considered.
<--Click here to download the Donation Request Form.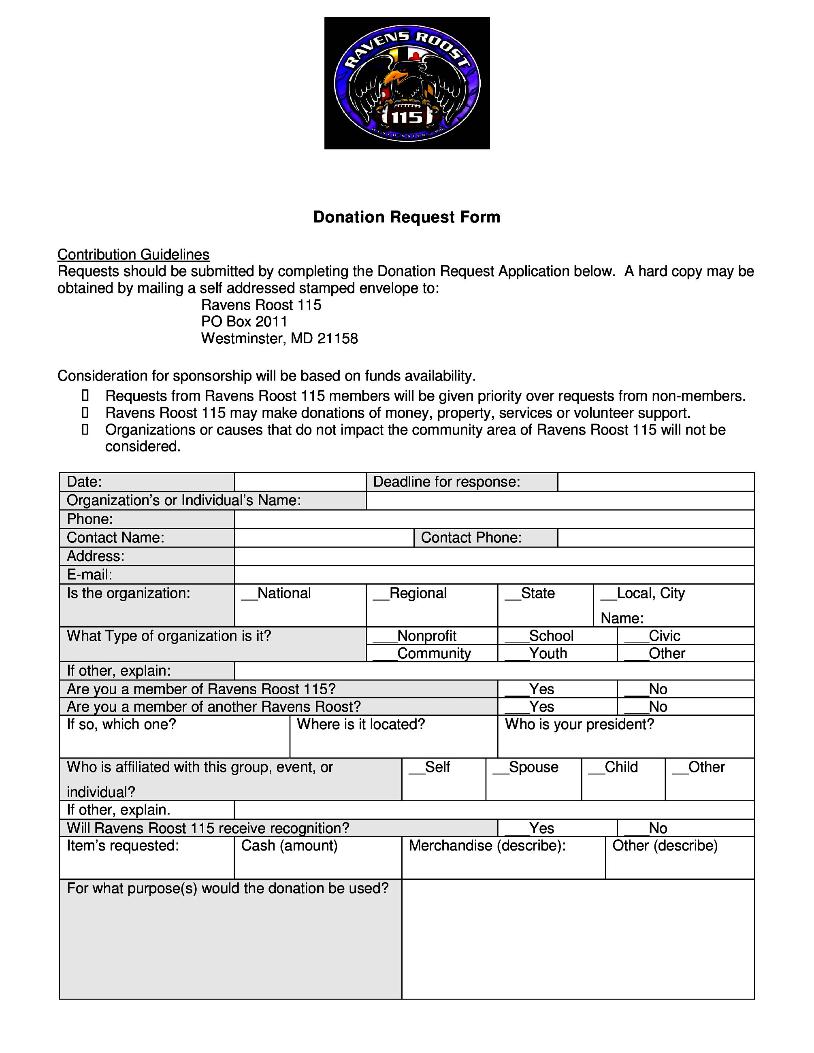 You are welcome to make a general monetary donation to Ravens Roost 115
and/or the charities it supports!