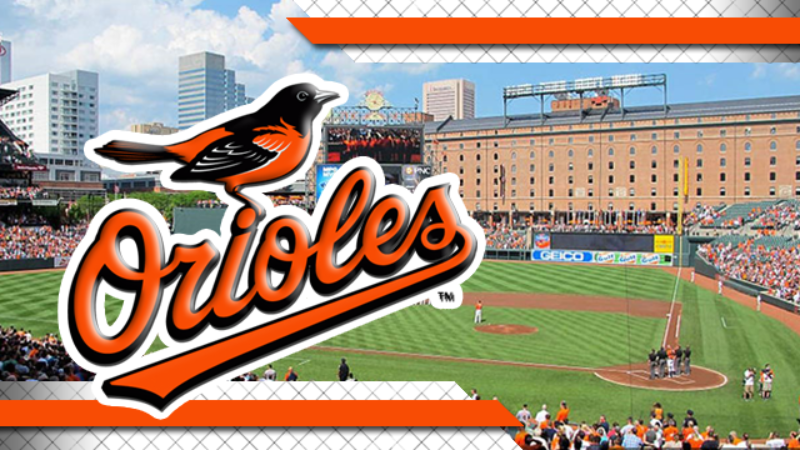 Roost Members...
We have scheduled a Ravens Roost #115 bus trip to watch the Orioles play the Red Sox on Saturday, April 22. It is a 7:05 game.
We will have LOWER LEVEL seats!
This is an Orioles Welcome Mat Giveaway night!
This will be a bus trip from Westminster
Departure time from Westminster will be 4:00 PM. We will arrive in Baltimore around 5:00 PM and head over to Pickles Pub prior to the game. (Departure time subject to change.)
Those who would like to meet early for a beverage or a bite to eat, feel free to go to Buffalo Wild Wings in Westminster.
The Westminster Bus Stop will be in the parking lot behind Denny's. Park behind Denny's but please park close to Englar Road, AWAY from the stores so that we are not taking prime parking spots away from customers going into the stores. Thanks.
We will be traveling to Baltimore on 2 school buses (How very Carroll County of us!!)
It is BYOB on the bus. Feel free to bring whatever you would like to drink or eat.
TICKETS
Tickets are $30 each
Ticket price of $30 for RAVENS ROOST #115 Members covers your game ticket and bus fare to the stadium.
Guests are welcome to join us for the game and ride on the bus with us. We will collect $10 from guests of Ravens Roost 115 members who are riding the bus with us.
The tickets may be purchased online now.
You may mail payment to Ravens Roost 115, PO Box 2011, Westminster, MD 21158
Tickets will be sold on a

FIRST COME, FIRST PAID BASI

S

.

When you purchase your tickets, please indicate if you would prefer to take the bus or meet us at the Stadium.
If you have any issues with this website link, please send an to RavensRoost115@gmail.com.

If you have any ideas on the bus trip itself, please contact Mike McGinnis.
This will be a fun, social event for the Roost which is back by popular demand. Be sure to purchase your tickets before they are sold out.
How 'bout dem O's, hon! :-)
***If you are buying more than one ticket, please modify the quantity once the PayPal page opens up.***
<-----Instructions
PLEASE PUT IN YOUR NAME and your guest's name(s) in the boxes.
Please indicate if you and your guest(s) are Ravens Roost 115 members.
Please choose if you will ride the bus OR if you will meet us in Baltimore.
Press the Buy Now button.
***If you are buying more than one ticket, please modify the quantity once the PayPal page opens up.