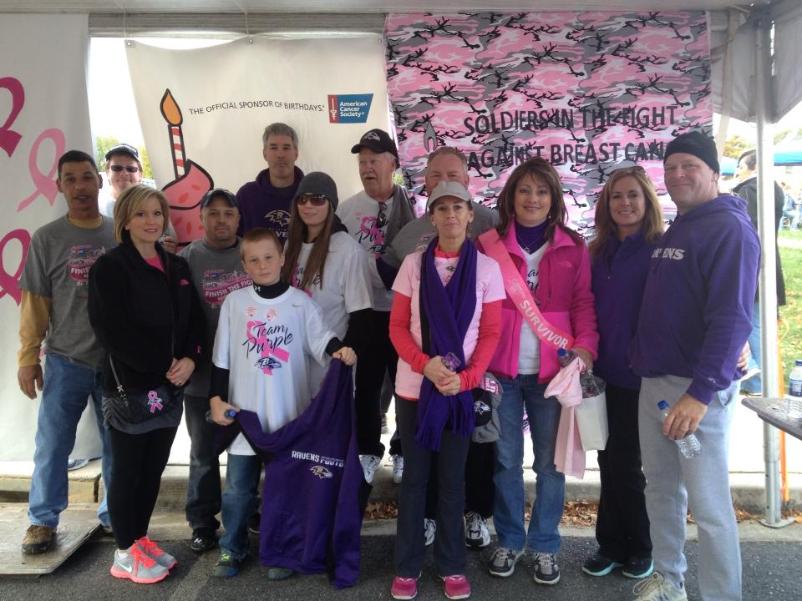 TEAM PURPLE
The Baltimore Ravens walk team is called "Team Purple." The Making Strides Against Breast Cancer Walk takes place on Sunday, October 18, 2015 at 9 AM. We hope you may join us for this cause.
The walk starts at the Harry & Jeanette Weinberg Y at Stadium Place (where Memorial Stadium used to be located.) It's a beautiful walk around Lake Montibello.
CLICK HERE TO JOIN TEAM PURPLE OR TO MAKE A DONATION.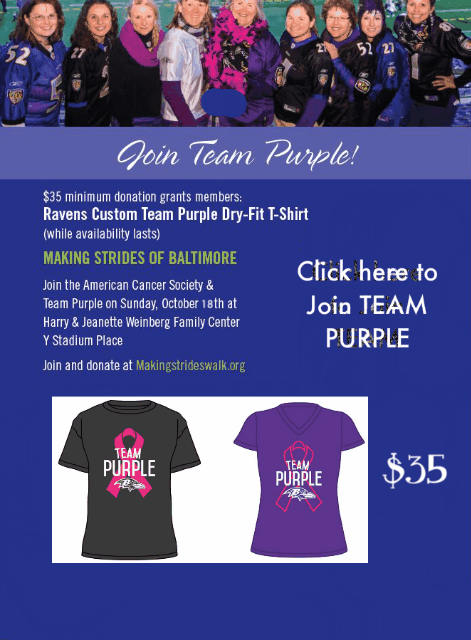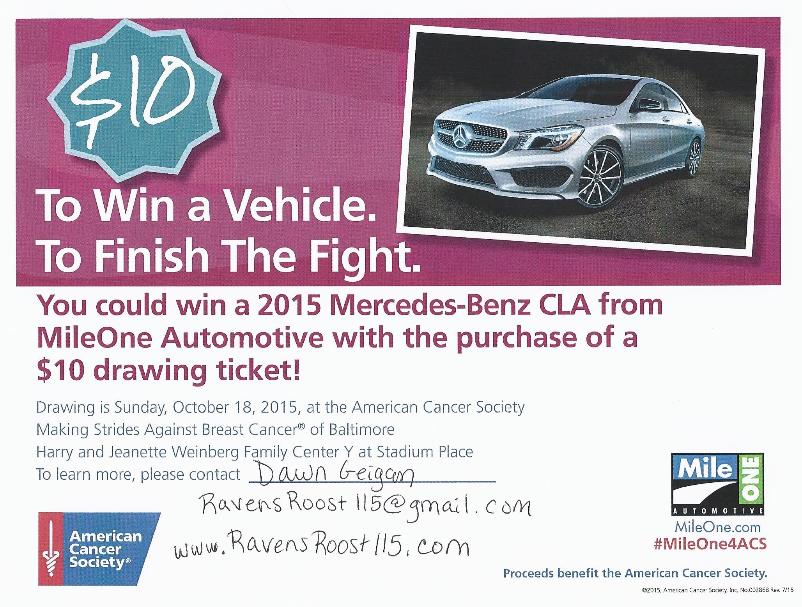 If you are interested in purchasing Raffle Tickets for the 2015 Mercedez-Benz, please email RavensRoost115@gmail.com
Raffle tickets may also be purchased online by clicking the link below. A small convenience/mailing fee is included.
There are 2 Mailing Options for Online Ticket Purchases:
If you want the Whole Ticket(s) mailed to you so that you may complete the name portion and bring with you to the Walk, please type in Whole Ticket.
If you will not be attending the Walk, we will be happy to complete the name portion on the ticket(s) for you and we will turn it in at the Walk. We will still mail you the Stub(s). If this is your choice, please type in Stub Only.
PHOTOS FROM THE 2013 MAKING STRIDES AGAINST BREAST CANCER WALK
PHOTOS FROM THE 2012 MAKING STRIDES AGAINST BREAST CANCER WALK