CONVENTION SHIRT ORDERS
You may place your shirt orders online. Scroll down.
If you prefer to pay for shirts by check, please contact Tammy Brooks to give her your shirt selections.
NOTICE: SHIRT ORDERS ARE NO LONGER BEING ACCEPTED.
Payments must be RECEIVED NO LATER THAN April 14, 2015. No Exceptions. Mail checks to:
Ravens Roost #115
PO Box 2011
Westminster, MD 21158
↓ This is our 2015 Convention Design. ↓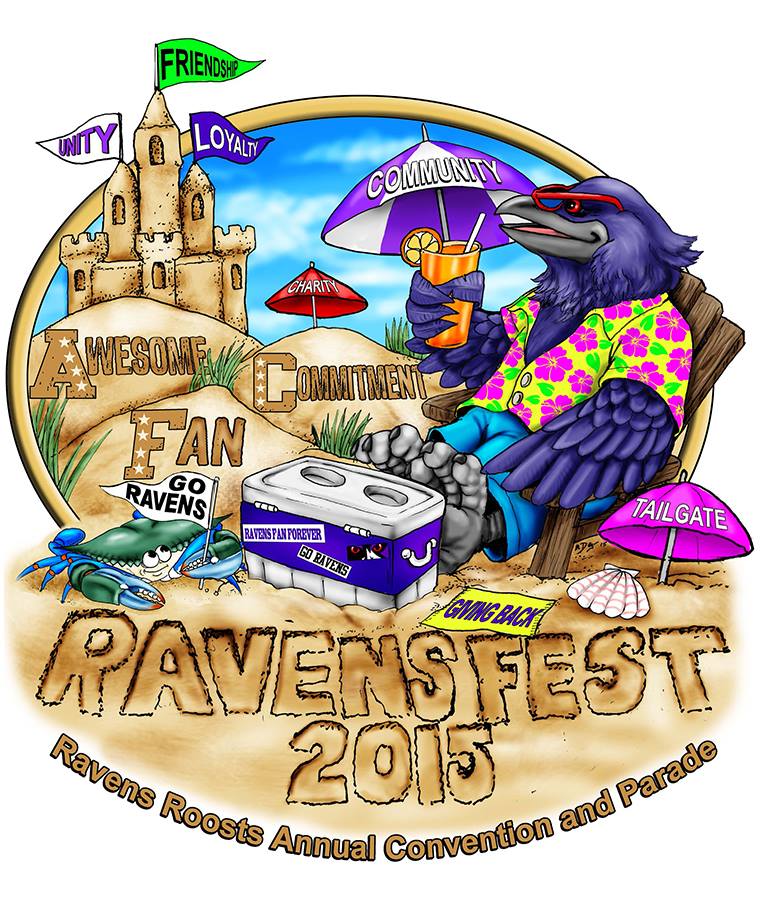 Online Shirt Ordering
Shirts are grouped into 5 categories:
Men's Tee Shirts
Ladies Tee Shirts
Men's Tank Tops
Ladies Tank Tops
Hoodies (Men's sizes only)
HOODIES
Please note that all hoodies are in MEN'S SIZES so ladies, please order accordingly.